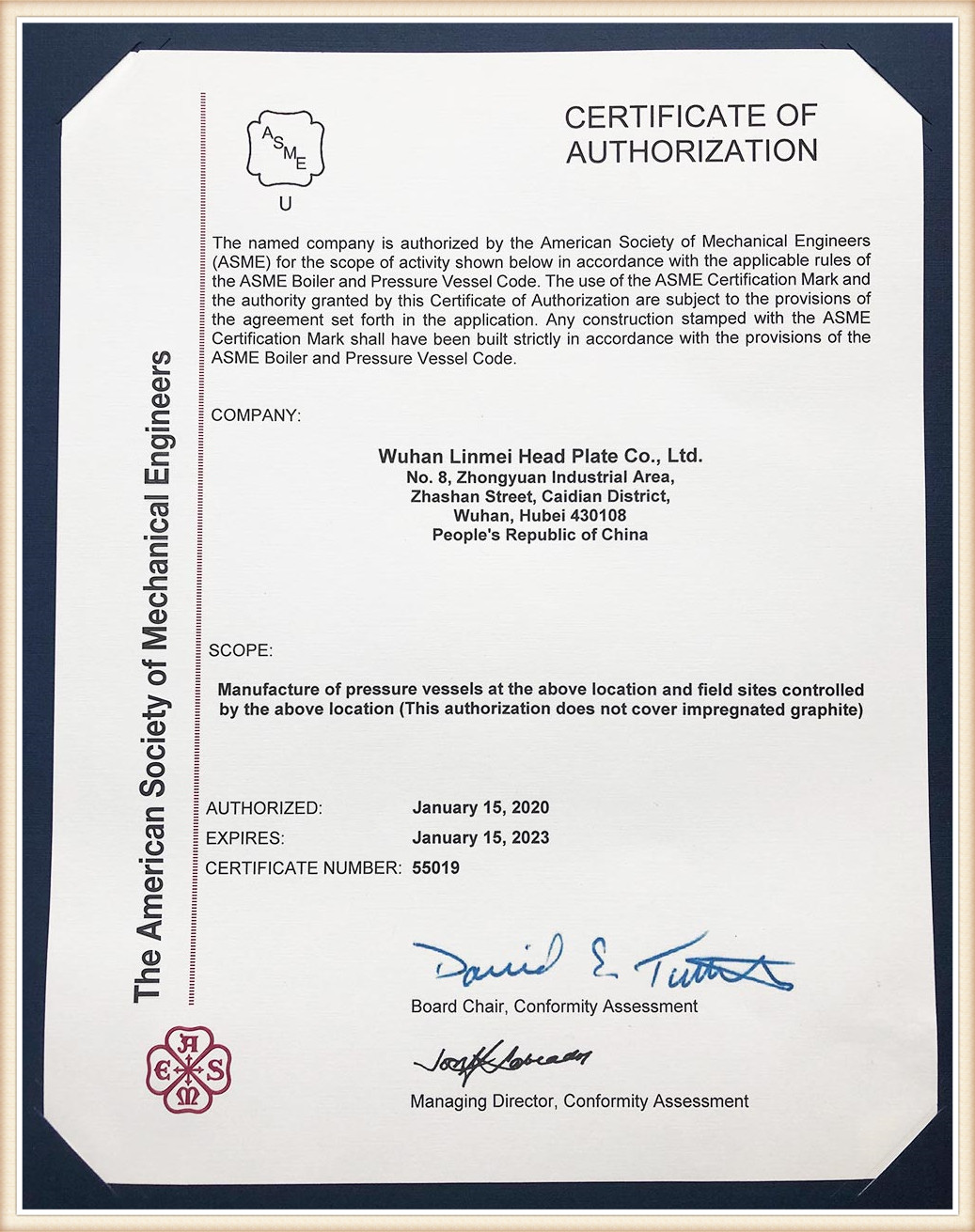 Fabrication of Authorization
Manufacture of pressure vessels at the above location and field aites controlled by the above location(This authorization does not cover impregnated graphite)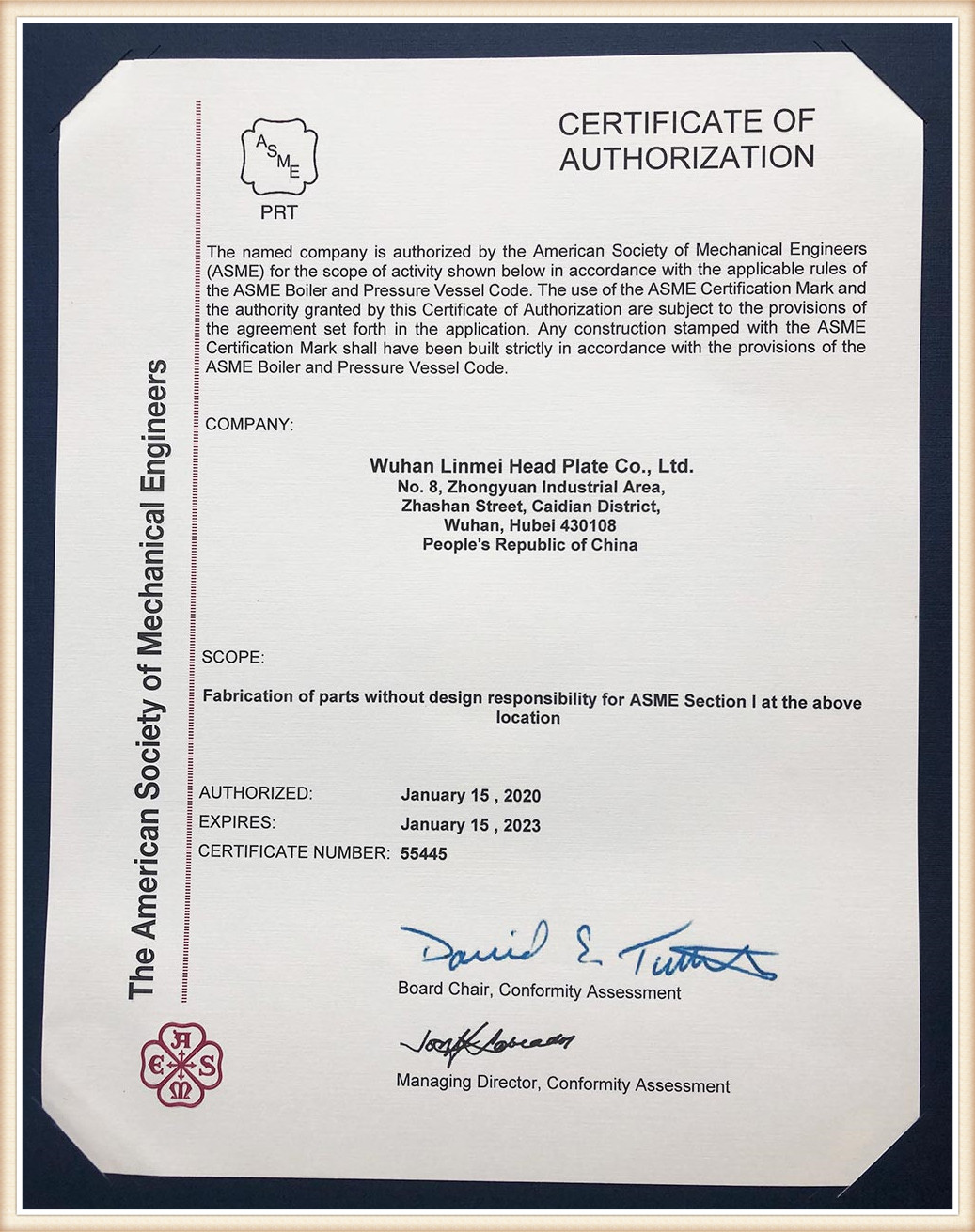 Fabrication Of Authorization
Fabrication of parts without design responsibility for ASME Section 1 at the above location
Fabrication of Authorization
Fabrication of parts without design responslbility for ASME Section VIII, Div, at the above location only.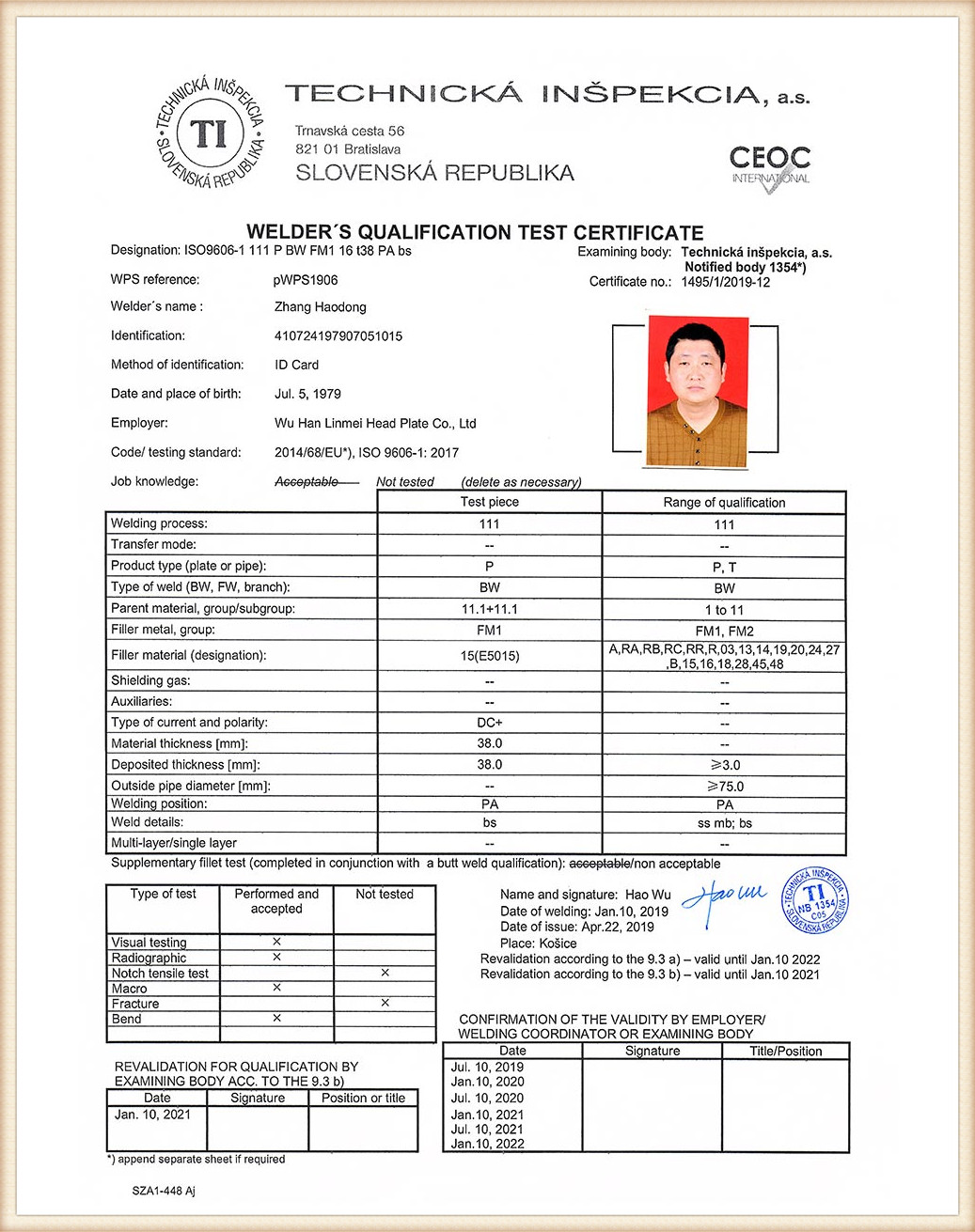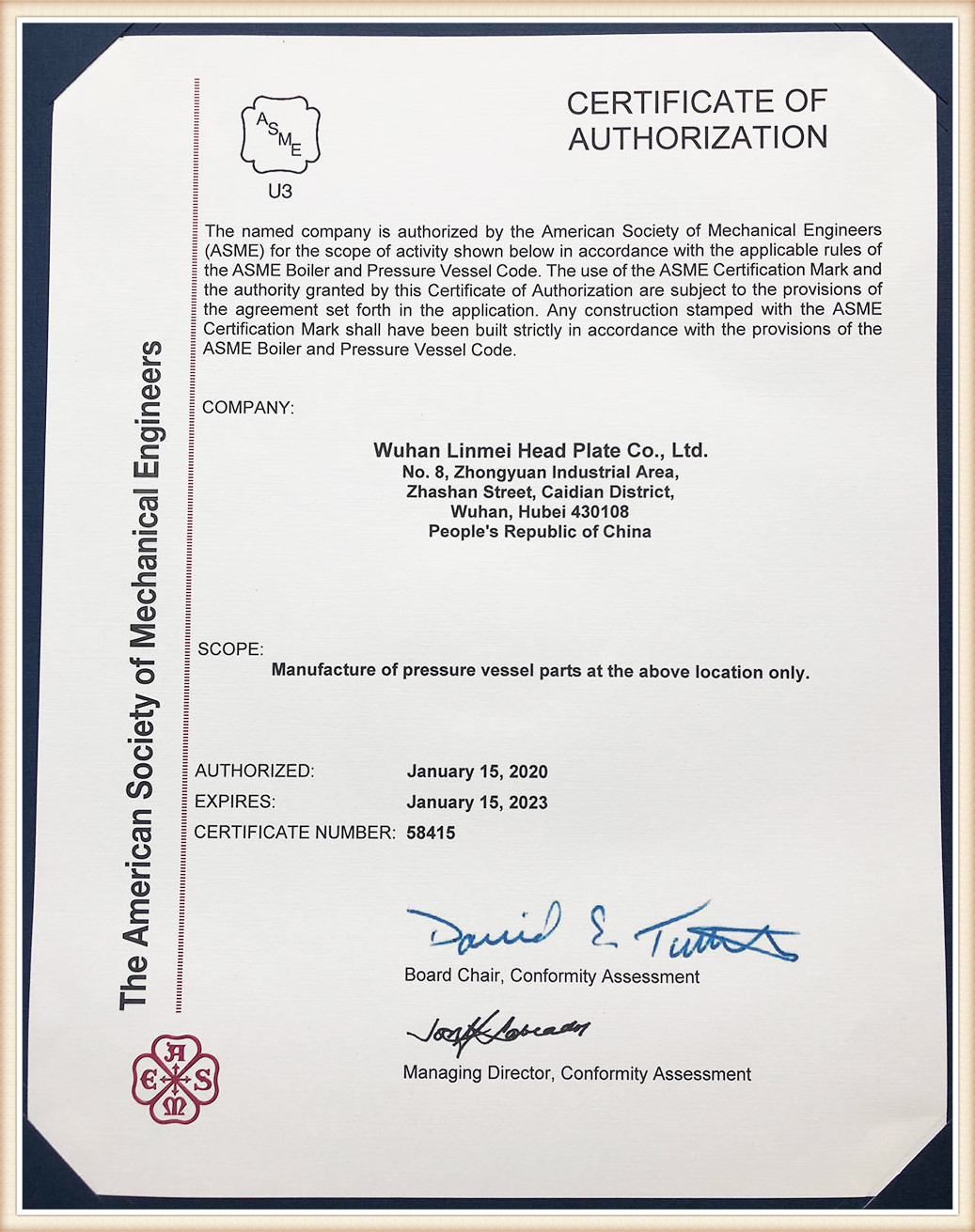 Fabrication of Authorization
Manufacture of pressure vessels at the above location only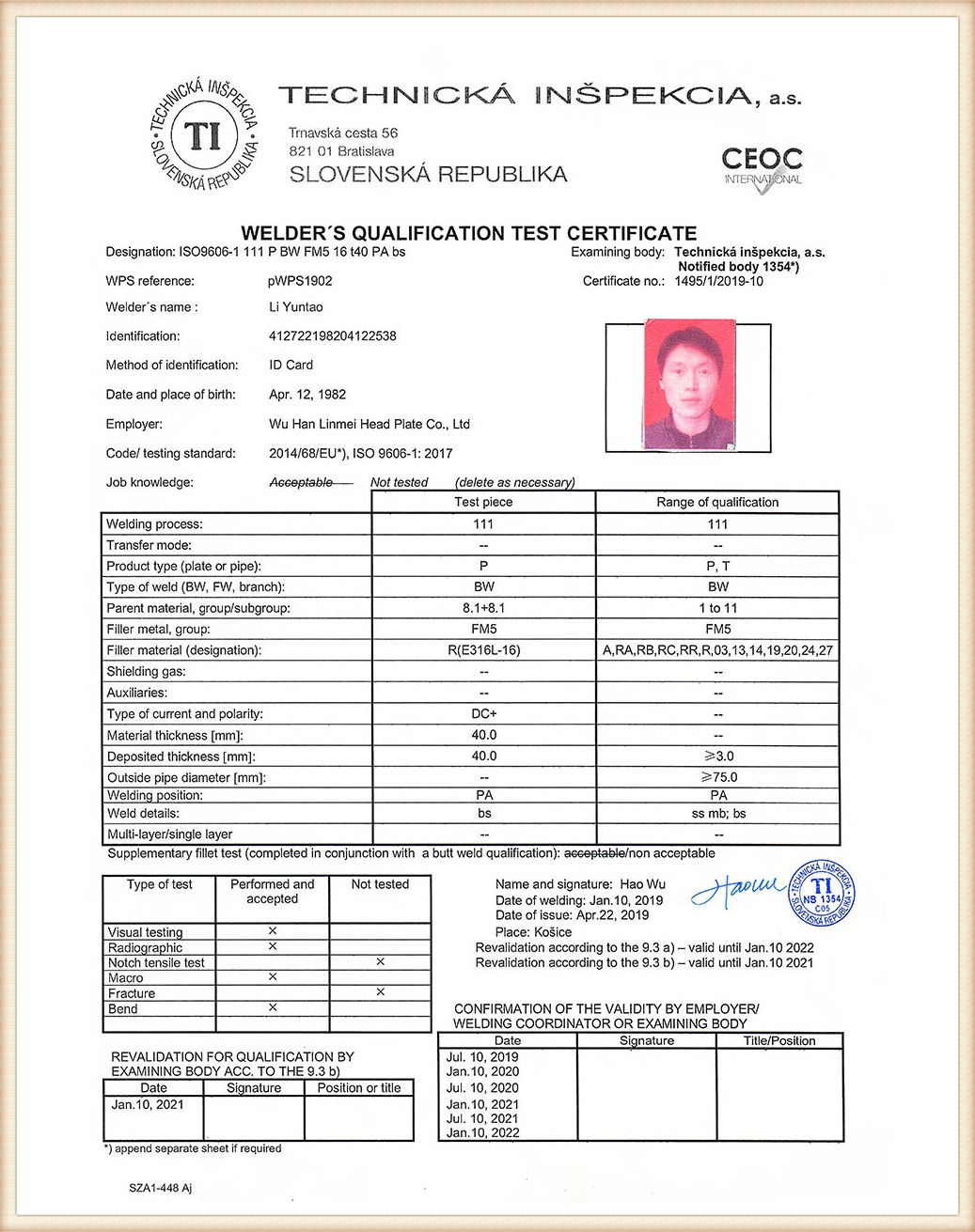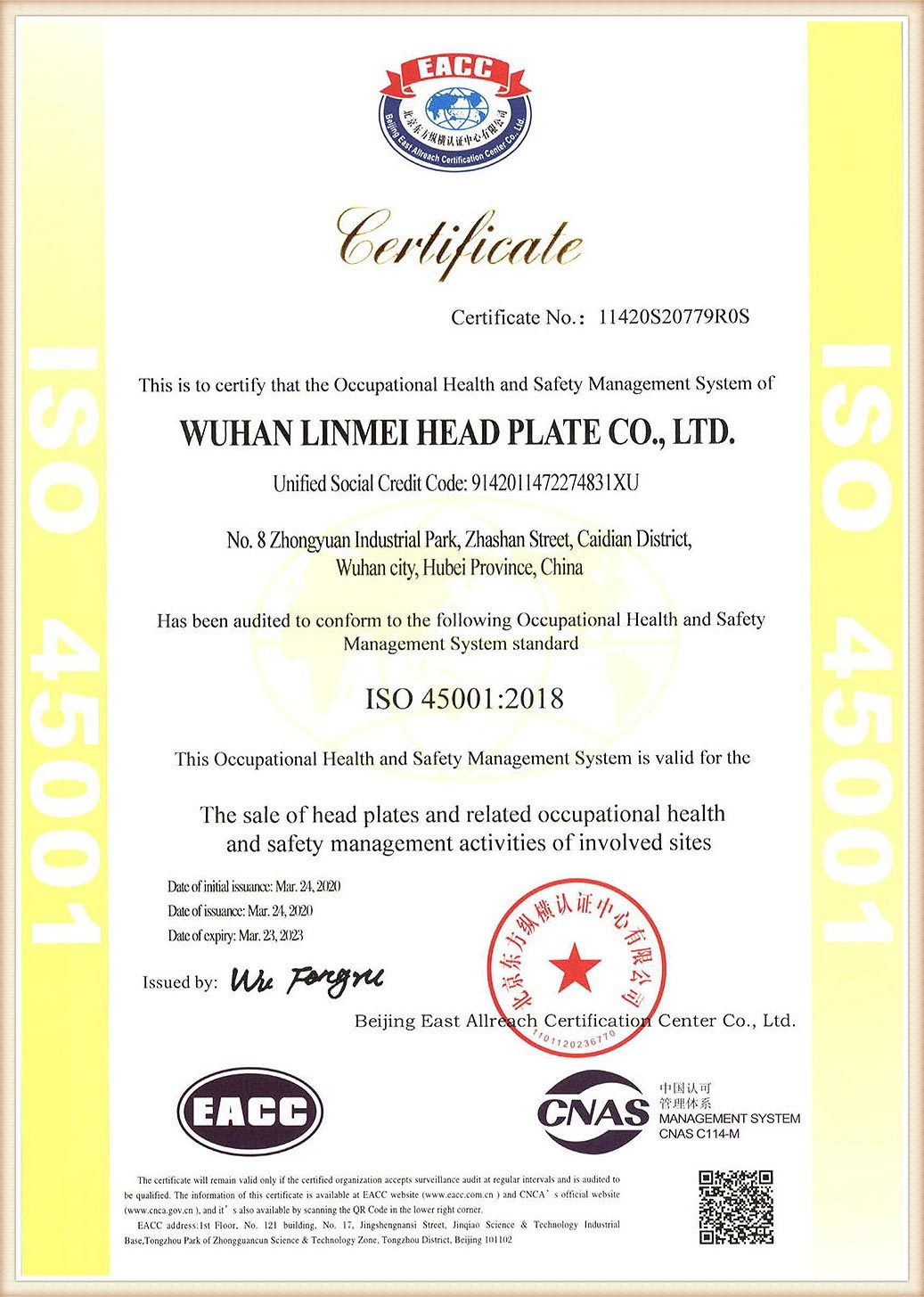 The Manufacturing and after-sales service of dish heads within the scope of qualification.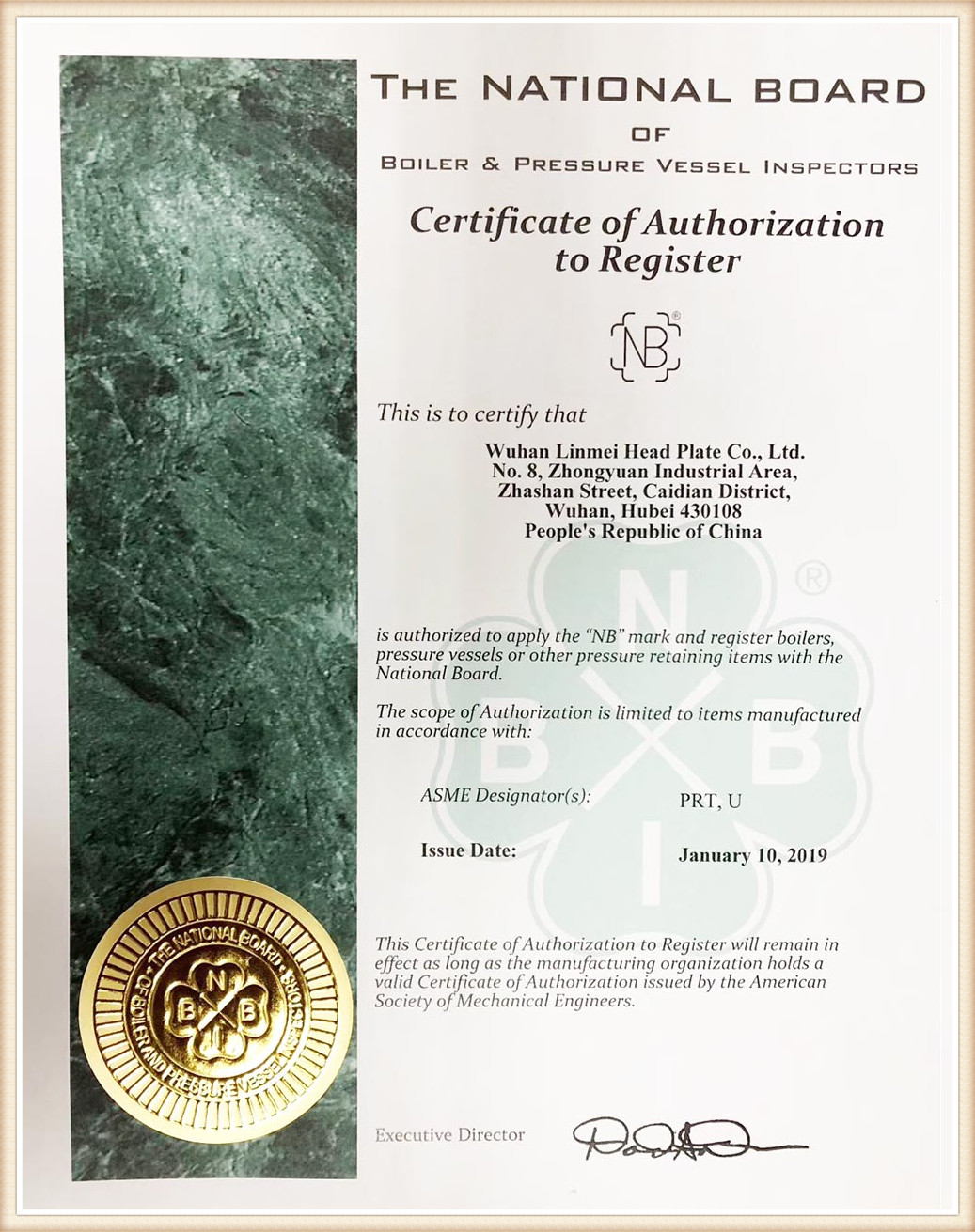 THE NATIONAL BOARD OF BOILER & PRESSURE VESSEL INSPECTDRS
Is authorized to apply the "NB"mark and register boilers,pressure vessels or other pressure retaining items with National Board.
The scope od Authorization is limited to items manufactured in accordance with:
ASME Designator(s): PRT,U
Issue Date:January 10,2019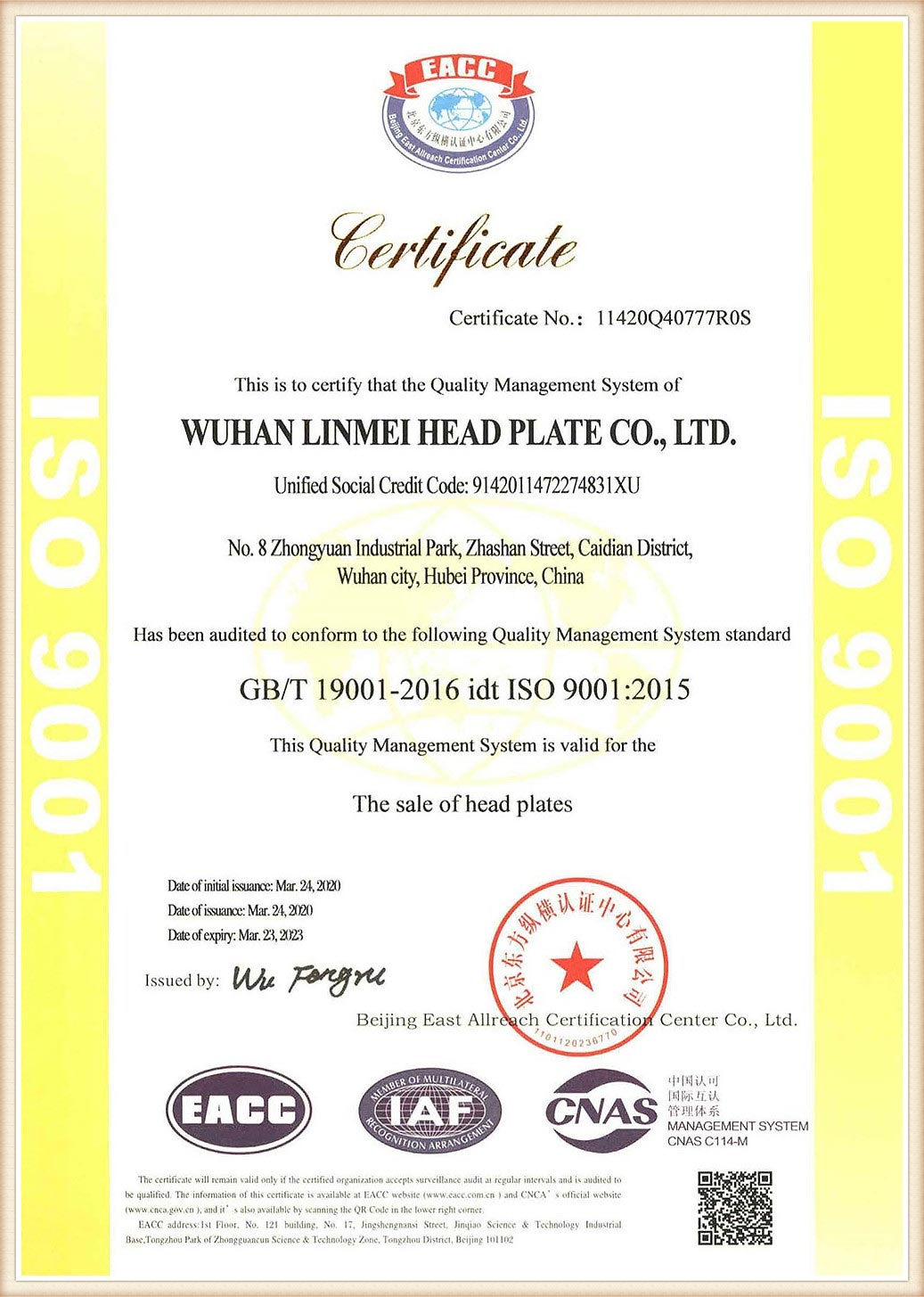 The environmental management activities involved by the manufacturing and after-sales service of dish heads within the scope of qualification and sites
Beijing Zhongliantianrun Certification Center
10118E24877ROS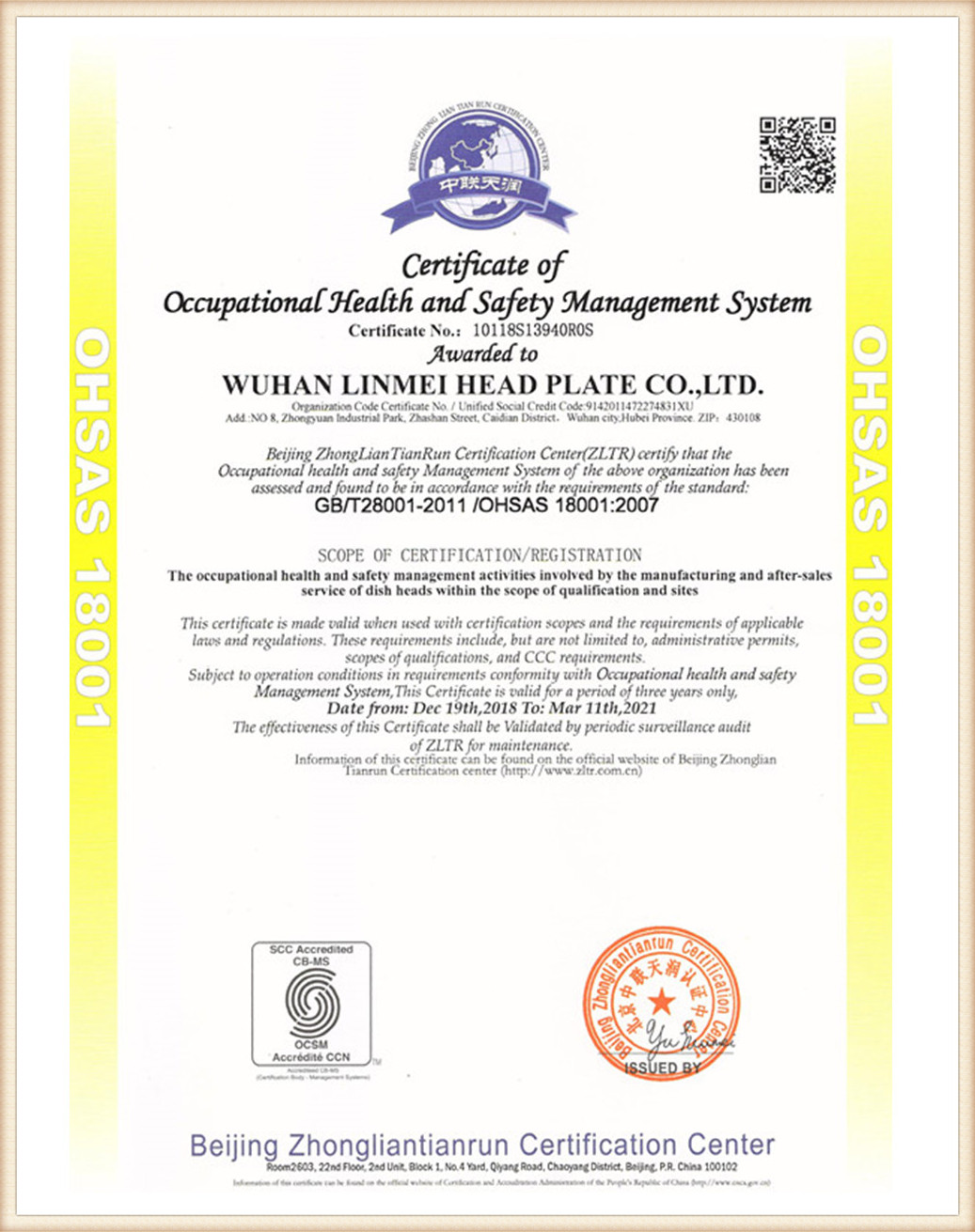 The occupational health and safety management activities involved by the manufacturing and after-sales service of dish heads within the scope of qualification and sites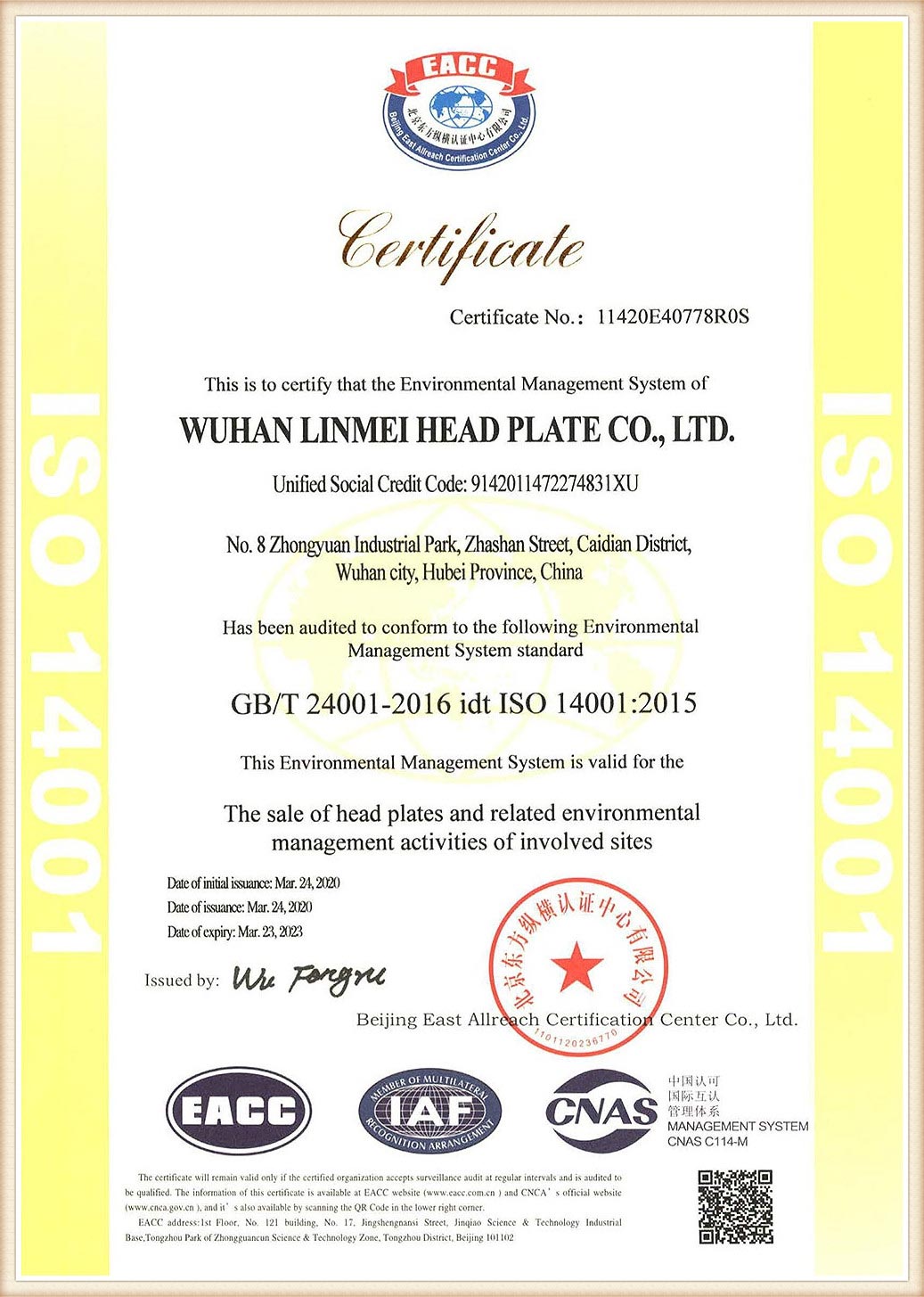 The environmental management activities involved by the manufacturing and after-sales service of dish heads within the scope of qualification and sites
Beijing Zhongliantianrun Certification Center
10118E24877ROS